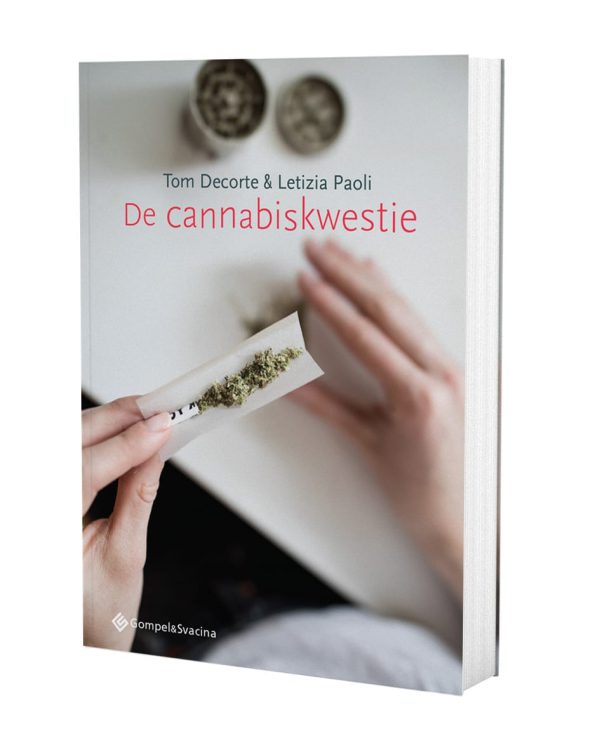 Tom Decorte & Letizia Paoli
De cannabiskwestie
€28,00
| | |
| --- | --- |
| ISBN | 978 94 6371 057 2 |
| Aantal pagina's | 180 |
| Editie | nieuwe uitgave |
| Bindwijze | softcover |
| Uitvoering | zwart-wit |
Description
Inhoudsopgave
Extra informatie
Preview
Description
Een multidisciplinaire groep van vijftien academici van de KU Leuven en UGent wil met dit boek het debat over het Belgische cannabisbeleid voeden. Zij leggen hun expertise samen voor een genuanceerde analyse van het huidige beleid, een vergelijking met het beleid in andere landen en een afweging van de voor- en nadelen van de verschillende mogelijke reguleringsmodellen. Ze maken daarbij een synthese van de wetenschappelijke literatuur over de eigenschappen van cannabis en de effecten van cannabisgebruik, bieden een overzicht van de prevalentie van cannabisgebruik in Europa en in België, evalueren de doeltreffendheid van het Belgische cannabisbeleid, maken een reconstructie van de evolutie van het internationale cannabisregime en verkennen welke lessen kunnen worden getrokken uit de regulering van alcohol en tabak. Na een afweging van de voor- en nadelen van de verschillende reguleringsmodellen besluiten zij het boek met een aantal aanbevelingen inzake het Belgische cannabisbeleid.
Tom Decorte is hoogleraar criminologie aan de Universiteit Gent, en is er ook directeur van het Instituut voor Sociaal Drugsonderzoek (ISD). Hij maakt deel uit van internationale netwerken van wetenschappers die zich in onderzoek naar drugs en drugsbeleid hebben gespecialiseerd. Hij geeft geregeld lezingen en publiceert reeds twintig jaar over deze onderwerpen.
Letizia Paoli is gewoon hoogleraar criminologie aan de KU Leuven en Life Member aan Clare Hall, University of Cambridge. Ze was gastonderzoeker-professor aan de Universiteiten van Cambridge, Manchester, Paris II Panthéon-Assas, Rotterdam, Giessen en Tübingen. In 2016 ontving ze de Thorsten Sellin & Sheldon and Eleanor Glueck Award van de American Society of Criminology en de Distinguished Scholar Award van de International Association for the Study of Organized Crime. Ze is lid van het Wetenschappelijke Comité van de European Monitoring Centre of Drugs and Drug Addiction. Ze heeft uitgebreid gepubliceerd over georganiseerde criminaliteit, illegale en semi-illegale markten en het daaraan gekoppelde controlebeleid.
ISBN: 9789463710572
Inhoudsopgave
Klik hier om de inhoudsopgave te bekijken.
Extra informatie
Klik hier om de inleiding bij het boek te lezen.
Preview