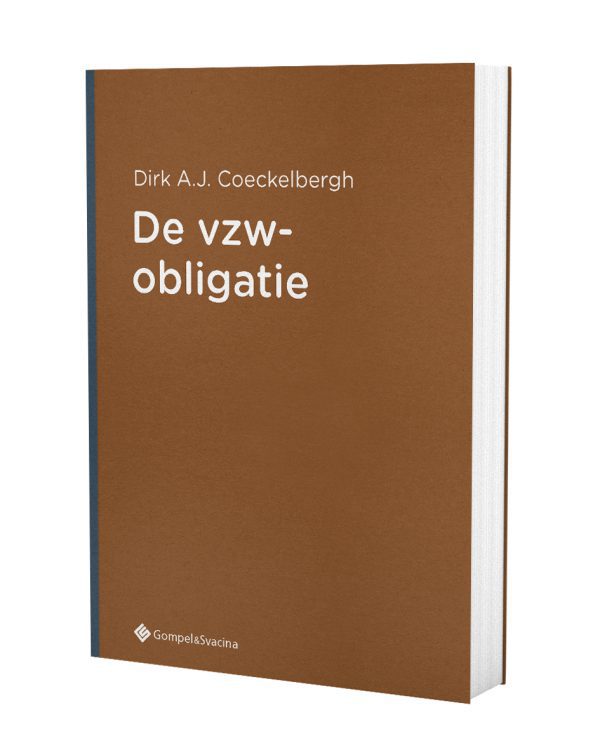 De vzw-obligatie
€89,00
| | |
| --- | --- |
| ISBN | 978 94 6371 354 2 |
| Aantal pagina's | 409 |
| Editie | nieuwe uitgave |
| Bindwijze | softcover |
| Uitvoering | zwart-wit |
Description
Inhoudsopgave
Inleiding
Preview
Description
Een obligatielening is een handig financieringsmiddel voor een vzw. Ze hoeft niet bij banken aan te kloppen of op onzekere subsidies te wachten, maar haalt het geld op bij particulieren die het project doorgaans een warm hart toedragen. In dezelfde beweging worden de banden met de leden of het doelpubliek nauwer aangehaald.
Vrij uniek voor België is dat vzw-obligaties reeds honderd jaar bestaan. Over de precieze verplichtingen is vreemd genoeg weinig geschreven. Het wijdverbreide misverstand is daardoor gegroeid 'dat vzw's vrij zijn om te informeren over hun obligatieleningen hoe ze willen'. Met als gevolg dat in de praktijk heel wat fout gaat bij de uitgifte van deze obligatieleningen.
Dit boek maakt komaf met deze en andere misverstanden. Het behandelt de uitgiftepraktijk, het juridische kader, boekhoudkundige aspecten, fiscaliteit, FSMA-toelating, assistentie door derden, kostprijzen en economische logica's, mogelijke doelpublieken, renteformules en vergoedingsformules.
Het boek biedt eveneens een model aan voor een infonota van een obligatielening. Het gaat ruim in op de mogelijkheid van een openbare uitgifte met prospectus, een vergoeding in natura, een beursgenoteerde uitgifte, een uitgifte aan toonder, een gedematerialiseerde uitgifte en thesauriebewijzen. Ook de recente zogenaamde 'kleurenobligaties' komen aan bod.
Deze uitgave is een uniek referentiewerk voor juristen, fiscalisten, advocaten, consultants, notarissen, boekhouders en vzw's.
Dirk A.J. Coeckelbergh studeerde Rechten, Politiek-Sociale wetenschappen, Innovatieve marketing, Cultuurmanagement en Vredesmanagement. Van hem verscheen eerder bij Gompel&Svacina het 'Praktijkboek voor de vzw'.
ISBN: 9789463713542
Inhoudsopgave
Klik hier om de inhoudsopgave te bekijken.
Inleiding
Klik hier om de verantwoording bij het boek te lezen.
Preview