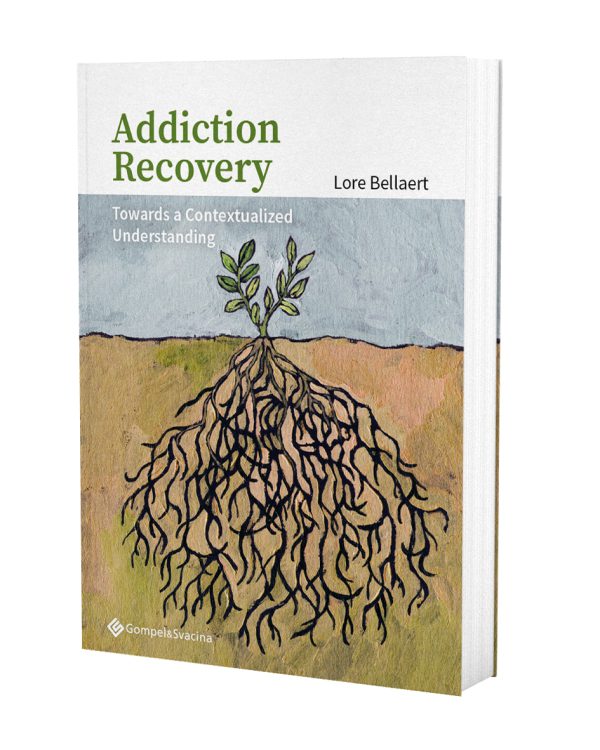 E-BOOK Addiction Recovery
€25,60
| | |
| --- | --- |
| Type | e-book |
| Aantal pagina's | 288 |
| Editie | nieuwe uitgave |
| Uitvoering | zwart-wit |
| SKU | EBOOK-3894 |
| Reeks | Orthopedagogische reeks Gent, nr. 67 |
Description
Inhoudsopgave
Voorwoord
Description
Dit product is een digitaal boek in het formaat ePDF met watermerkbeveiliging. Uw e-mailadres wordt op de pagina's als watermerk opgenomen.
Aangeschafte digitale boeken kunnen door hun aard niet geannuleerd of geretourneerd worden. Het is niet mogelijk om onze digitale boeken te printen. 
---
This doctoral study focuses on a relational approach to recovery as an addition to the dominant individualized interpretations of addiction recovery. It explores the (enabling or disabling) role of social networks and broader societal contexts in which recovery processes are embedded, without disregarding the deeply personal nature of addiction recovery in terms of building a meaningful life.
This dissertation is based on the Recovery Pathways (REC-PATH) research project, a longitudinal and multi-country cohort study designed to map pathways to drug addiction recovery. Rooted in the policy, quantitative and qualitative research phases of the REC-PATH project, this study uncovers contextual dynamics at play in addiction recovery.
Grounded in first-person accounts of recovery from drug use problems, we critically investigate the complex and ambiguous roles that interpersonal relationships, life circumstances, support services and structural factors might play throughout recovery processes.
Conceptualizing addiction recovery as a relational process of change has implications for how practice, policy and research are organized. This dissertation thus provides tools for students, practitioners and policymakers who want to contribute to developing recovery-supportive environments that include attention to the contextual dimensions of recovery.
Lore Bellaert has a background in Educational Sciences. Substance use, addiction and recovery are themes intertwined with her personal and professional background and interests. She aims to contribute to a more nuanced understanding of the complexities of addiction recovery and the contextual dynamics involved in this process.
Orthopedagogische reeks Gent, nr. 67
Inhoudsopgave
Klik hier om de inhoudsopgave te bekijken.
Voorwoord
Klik hier om het voorwoord bij het boek te lezen.