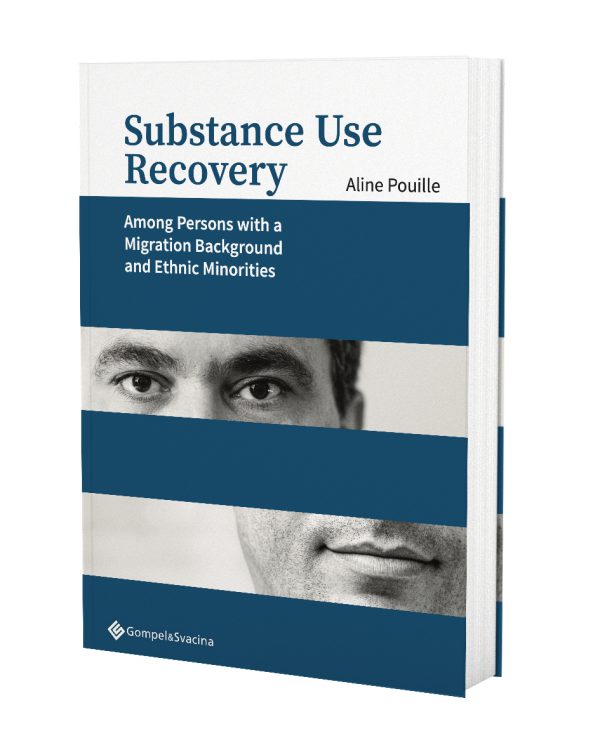 E-BOOK Substance Use Recovery
€0,00
| | |
| --- | --- |
| Type | e-book |
| Aantal pagina's | nog niet bekend |
| Editie | nieuwe uitgave |
| Uitvoering | zwart-wit |
| SKU | EBOOK-4716 |
| Reeks | Orthopedagogische reeks Gent, nr. 70 |
Description
Inhoudsopgave
Voorwoord
Description
Dit product is een digitaal boek in het formaat ePDF met watermerkbeveiliging. Uw e-mailadres wordt op de pagina's als watermerk opgenomen.
Aangeschafte digitale boeken kunnen door hun aard niet geannuleerd of geretourneerd worden. Het is niet mogelijk om onze digitale boeken te printen. 
---
This dissertation provides a comprehensive understanding of substance use recovery and recovery capital among the diverse group of persons with a migration background and ethnic minorities (MEM).
The doctoral study offers a nuanced and detailed examination of the lived experiences of MEM with substance use problems from a combined local (Flanders, Belgium) and international perspective. By exploring recovery and recovery capital among MEM in an increasingly participatory manner, the dissertation uncovers which personal, social and community resources may be mobilised to support recovery. It unveils how important barriers to recovery, such as multiple intersecting forms of stigma, may be overcome. Finally, a co-creative case study offers a specific deepening of how the continuum of care for substance use problems may be tailored to persons with an Islamic migration background.
This dissertation aims to inspire researchers, policymakers, and (future) practitioners to look beyond existing reference, policy, and practice frameworks and to open up possibilities for more inclusive recovery-supportive environments.
Aline Pouille is a researcher at the Faculty of Psychology & Educational Sciences at Ghent University. During her studies and her own life trajectory, she gained interest in substance use recovery and its challenges to persons with a migration background. She continued to broaden her understanding of substance use recovery in relation to society through ongoing education and research on lived experiences of persons with a migration background in Flanders and the European Union.
Orthopedagogische reeks Gent, nr. 70
Inhoudsopgave
Nog niet beschikbaar
Voorwoord
Nog niet beschikbaar