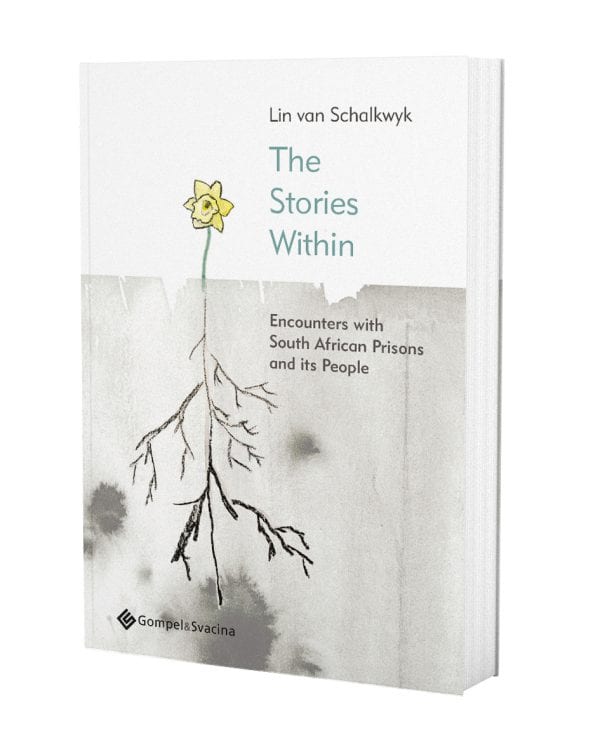 E-BOOK The Stories Within
€15,00
| | |
| --- | --- |
| Type | e-book |
| Pages | 158 |
| Edition | new |
| Print | black and white |
| SKU | EBOOK-1944 |
Description
Contents
Additional info
Description
This product is an ePDF digital book with watermark protection. Your e-mail address will be included on the pages as a watermark. Purchased digital books cannot be canceled or returned due to their nature. It is not possible to print our digital books.
Using the method of prison tourism, this book is guided by the question: 'What are the South African prisons of today for?' i.e. 'What purposes do they serve?' It gives an account of the author's attempts to be the eyes and ears for a public who may never see the inside of South Africa's prisons. Intimately sharing her experiences in these spaces, Lin van Schalkwyk focuses on the stories that are told by the people she encounters and places it alongside her own unfolding inner narrative. The Stories Within: Encounters with South African Prisons and its People is for anyone who wishes to embark on an honest journey of a young researcher entering the complex world of crime and criminal rehabilitation in South Africa.
Lin van Schalkwyk is a South African researcher, raised in the town of Stellenbosch. She holds Bachelor degrees in Arts (BA) and Law (LLB) and an Honours degree in Philosophy from Stellenbosch University. In 2016, she graduated from Tilburg University in the Netherlands with an MA in Victimology and Criminal Justice. She currently lives and works in Belgium.
Contents
Click here to view the table of contents.
Additional info
Click here to read the introduction to this book.