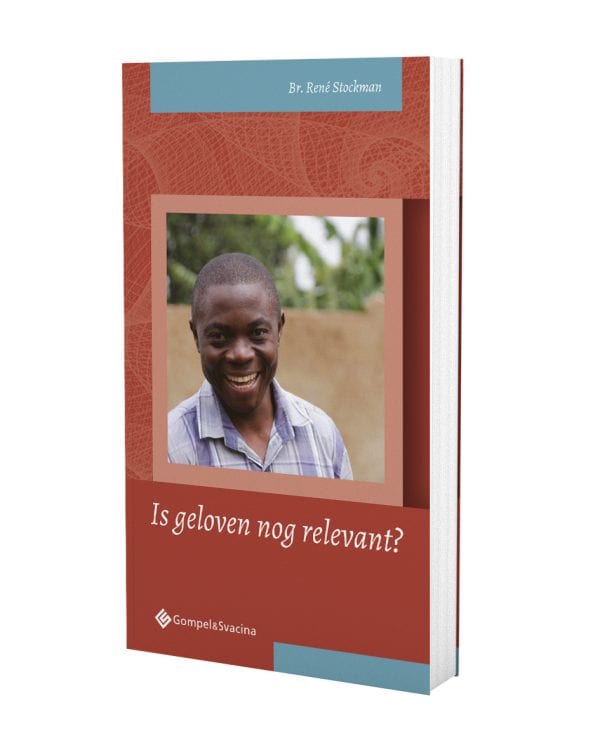 Is geloven nog relevant?
€29,50
| | |
| --- | --- |
| ISBN | 978 94 6371 279 8 |
| Aantal pagina's | 227 |
| Editie | nieuwe uitgave |
| Bindwijze | softcover |
| Uitvoering | zwart-wit |
| Reeks | Fracarita-reeks, nr. 16 |
Description
Inhoudsopgave
Voorwoord
Preview
Description
We hoeven niet te geloven omdat dit relevant zou zijn, maar we kunnen ons wel de vraag stellen hoe relevant ons geloof is. Neemt geloof een oppervlakkige plaats in het leven in of is het volledig begraven, iets waarmee we hebben afgerekend? Hebben we het geloof eerder laten meegroeien doorheen de verschillende etappen van het leven, of is het zelfs iets dat we als een ware schat in ons leven cultiveren? Pas in dat laatste geval kunnen we zeggen dat het geloof een relevantie heeft in ons leven, dat het kleur geeft aan ons leven en dat het richting geeft aan ons handelen, zowel op persoonlijk als op maatschappelijk vlak.
In een sterk geseculariseerde omgeving is het niet gemakkelijk om te geloven en voor het geloof uit te komen. Gelovig in de maatschappij staan en ten volle deelnemen aan het maatschappelijk gebeuren en dit kleur weten te geven vanuit het geloof is echter de zending die Jezus zelf meegaf toen Hij zijn apostelen uitzond. Geloven is dus niet vrijblijvend, maar het geloof werd gebracht door Jezus Christus als een Blijde Boodschap. Laten we het dan ook met blijheid beleven.
Br. René Stockman, doctor in de maatschappelijke gezondheidszorg, is de generale overste van de Congregatie Broeders van Liefde. Hij woont in Rome en geeft onder meer colleges aan verschillende universiteiten wereldwijd.
Deze uitgave verscheen als 16de in de boekenreeks Fracarita.
ISBN: 9789463712798
Inhoudsopgave
Klik hier om de inhoudsopgave te bekijken.
Voorwoord
Klik hier om het voorwoord bij het boek te lezen.
Preview