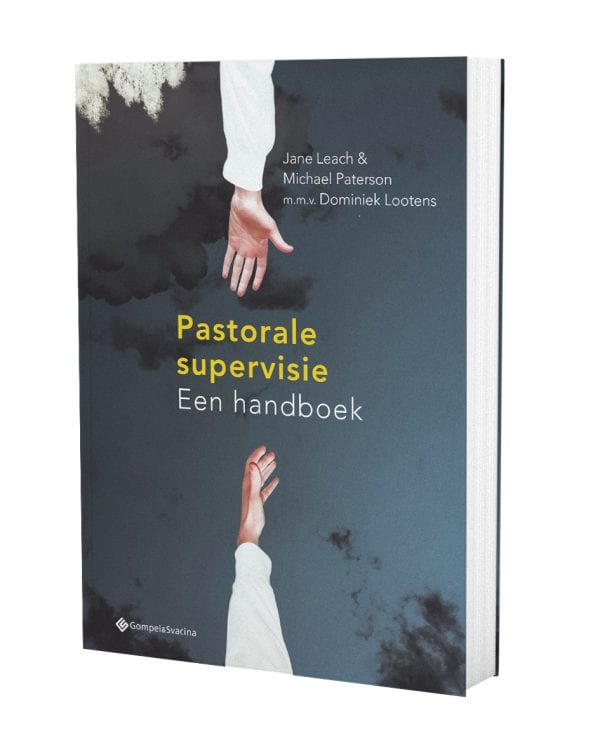 Jane Leach & Michael Paterson m.m.v. Dominiek Lootens
Pastorale supervisie. Een handboek
€33,00
| | |
| --- | --- |
| ISBN | 978 94 6371 132 6 |
| Aantal pagina's | 324 |
| Editie | nieuwe uitgave |
| Bindwijze | softcover |
| Uitvoering | zwart-wit |
Description
Inhoudsopgave
Extra informatie
Preview
Description
Dit bijzondere boek biedt een heldere leidraad voor de praktijk van pastorale supervisie, begrepen als een kerkelijke kerndiscipline. De auteurs begeleiden sinds jaren mensen die professioneel werkzaam zijn in hun kerkgemeenschap – geestelijke begeleiders, pastorale medewerkers, pastores in de zorg, lokale geestelijken, opleidingsverantwoordelijken, christelijke vormingswerkers en jeugdwerkers. Elk hoofdstuk richt zich op een ander aspect van pastorale supervisie, met een Bijbels-theologische en menswetenschappelijke verankering, aangevuld met onderbouwde praktijkvoorbeelden. Aan het einde van elk hoofdstuk ondersteunen oefeningen de lezer in het nadenken over de eigen praktijk. De voorgestelde methoden zijn bruikbaar voor individuele en groepssupervisie.
Jane Leach is medeoprichtster van de Association of Pastoral Supervisors and Educators en doceert Pastorale en Praktische Theologie in het Wesley House en in de Faculty of Divinity van de Universiteit van Cambridge.
Michael Paterson, priester, is psychotherapeut en opleider. Hij is directeur van het Institute of Pastoral Supervision and Reflective Practice, directeur van twee opleidingen Pastorale Supervisie en hoofdopleider bij Values-Based Reflective Practice – NHS Scotland.
Dominiek Lootens is referent Natuurwetenschappen en Theologie bij het Centre for Dialogue at Campus Riedberg in Frankfurt am Main. Hij is coördinator van de tweejaarlijkse CCV-Caritas Opleiding Pastorale Supervisie in Antwerpen.
ISBN: 9789463711326
Inhoudsopgave
Klik hier om de inhoudsopgave te bekijken.
Extra informatie
Klik hier om de inleiding bij het boek te lezen.
Preview